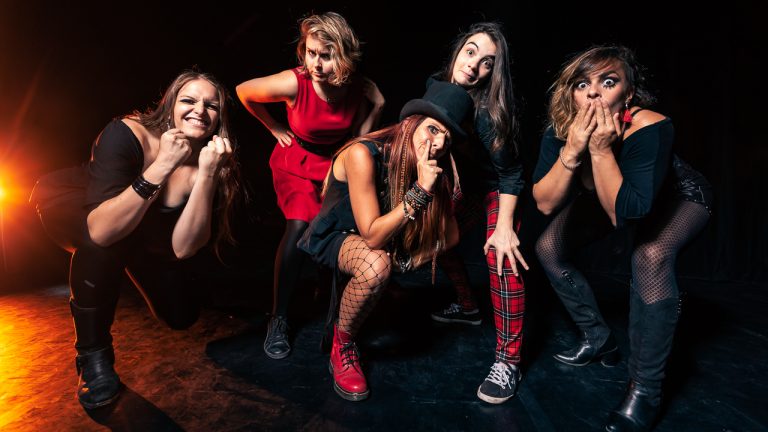 LADIES BALLBREAKER er igjen klare for Skånevik etter å ha blitt ein publikumsfavoritt i 2019!
AC/DC kommer ikkje i 2020, men det gjer rock n roll jentene Ladies Ballbreaker fra Frankrike. Dette er meir enn eit tributeband for AC/DC.
Oppkalt etter Ac/Dc albumet «Ballbreaker»
Her er det berre å glede seg for rock n roll fans og action og show på Bluesen fredag 5 juli. Del gjerne
Better than a tribute band … the 100% AC/DC Female Show !
Be sure that these girls will take your breath away with their rooted, strong and charismatic personalities ! Our dear Angus and Brian would get their hairs raised up with such a powerful energy !During the show, the temperature quickly rises due to a combination between pure and basic big rock'n roll sound and a feminine and subtle sensuality…
With more than 200 concerts since 2015, including two at the Hellfest Festival, as well as 2 European Tour, they really exalt on stage.
By the way, why this name ? First to honour the AC/DC album "Ballbreaker", and then because these girls obviously have some